HAMADAN PROVINCE HISTORY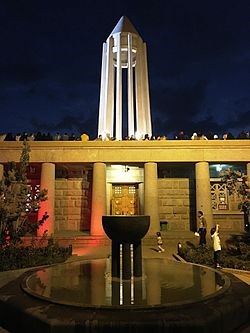 Hamadan Province (Persian: استان همدان‎‎), is one of the 31 provinces of Iran. Its center is Hamadan city. The province of Hamadan covers an area of 19,546 km². In the year 1996, Hamadan province had a population of approximately 1.7 million people; according to the National Census held in 2011 the population of the Province was 1758268 people. In 2014 it was placed in Region 4.
Other major cities of Hamadan province are: Hamadan, Toyserkan, Nahavand, Malayer, Asad Abad, Bahar, Famenin, Razan and Kabudrahang
Geography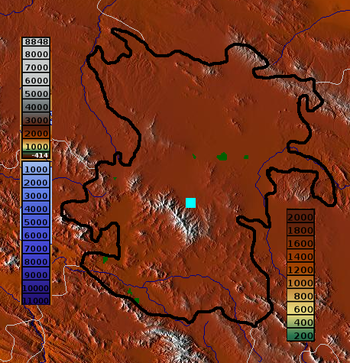 The province lies in an elevated region, with the 'Alvand' mountains, running from the North West to the south west. These are part of the Zagros mountain range of Iran.
Hamadan enjoys temperate warm summers and relatively cold winters.
Based on official statistics of 1997, the population of Hamadan county was 563,444 people (with overwhelming majority living in Hamadan city).
Languages
Persian language: Spoken by the majority of Hamadan city and county centers, it's Iran's official language.
• Azerbaijani language: Most of the people living in the north and western side of Hamadan city are speak Azeri as of their native language. (562 villages of province)
• Lurish: Most people living in the southern of province in Malayer, Nahavand and Samen (255 villages of province-Luri and Lak)
• Kurdish: Most people living in the west of province. (159 villages of province)
History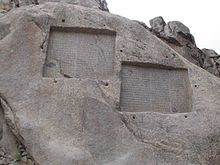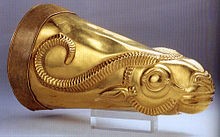 Hamadan province is one of the most ancient parts of Iran and its civilization. Relics of this area confirm this fact. Today's Hamedan is what is left of Ecbatana, The Medes' capital before they formed a union with the Persians. The poet Ferdowsi says that Ecbatana was built by King Jamshid.
According to historical records, there was once a castle in this city by the name of Haft Hessar (Seven Walls) which had a thousand rooms and its grandeur equalled that of the Babylon Tower.
The structures of city are related to Diya Aku, a King of the Medes from 700 BC. According to Greek records, this territory was called 'Ekbatan' and 'Hegmataneh' by this King, thus transformed into a huge capital.
During the Parthian era, Ctesiphon became capital of Persia, and Hamedan became the summer capital and residence of the Parthian rulers. After the Parthians, the Sassanids constructed their summer palaces in Hamedan as well.
In the year 633 when the war of Nahavand took place and Hamadan came into the hands of the invading Arabs, at times it thrived and at times it declined and witnessed hardships. During the Buwayhids, it suffered plenty of damages. In the 11th century, the Seljuks shifted their capital from Baghdad to Hamadan once again.
The city of Hamadan was always at risk during the rise and fall of powers. It was completely destroyed during the Timurid invasion. But during the Safavid era the city thrived once more. In the 18th century, Hamadan surrendered to the Ottomans, but Hamadan was retaken by Nader Shah Afshari, and under the peace treaty between Iran and the Ottomans it was returned to Iran.
The city of Hamadan lay on the Silk Road and even in recent centuries enjoyed good prospects in commerce and trade being on the main road network in the western region of Iran.
According to local Jewish traditions, the City of Hamedan is mentioned in the Bible, as the capital of Ancient Persia in the days of King Ahasuerus in the Book of Esther. It was then known as Shushan. The Tombs of Mordecai and Esther are located in modern-day Hamadan
-18(°C)
Wind
(mph)
Pressure
(in)
Visibility
(mi)
UV Index
-
Humidity
(in)